Get from Nature to Save for Future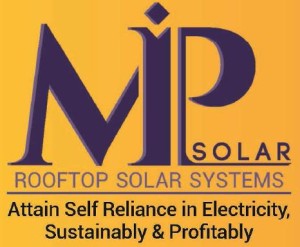 As a natural extension of our activities, PRDC® is offering solutions and services related to setting up Distributed Generation plants using renewables. We offer Grid-tie rooftop solar power plant solutions under the brand name MiPSolar. PRDC® also offers EPC Management services for setting up rooftop solar power plants and ground mounted utility scale solar power plants.
Rooftop Solar Power Plants help electricity consumers to become self- dependent on electricity using their unused roof space. Several states have announced net metering policies and feed in tariffs which make it a viable investment to set up rooftop solar plants.

ROOFTOP SOLAR SYSTEMS
PRDC® offers Grid Interactive Rooftop Solar Solutions under brand name MiPSolar with the following features :
Components of MiPSolar systems are sourced from best quality manufacturers and conform to relevant IEC and IS Standards.
MiPSolar System is engineered to provide maximum benefit to the customer and installed by best in class partners. .
MiPSolar systems will generate 4–5 kWh/kWp per day depending upon location, orientation and weather conditions. .
Roof space required for MiPSolar systems is 100 sft shade free area per kWp capacity. .
MiPSolar Systems are offered in two variants – MiPSolar-Grid Connected and MiPSolar-Hybrid System. .
HYBRID SYSTEM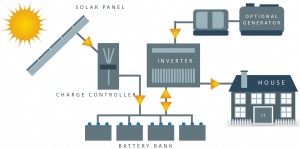 Interactive Hybrid system with batteries for storage of electricity.
Generates electricity even when grid is not available
Provides electricity stored in batteries during non-sunlight hours.
Controls DG set operation to switch it on when both grid and battery storage are not available. .
Includes a display panel to monitor power generation and consumption.
Smart controller to control loads to match power generation provided as an option.
GRID CONNECTED
Grid interactive system.
Generates electricity when grid and sun are available.
Includes a display panel to monitor power generation & consumption.