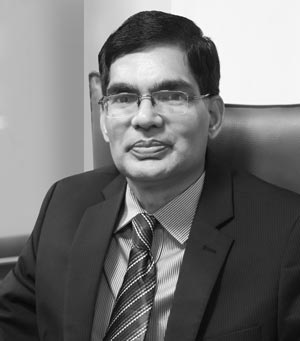 Dr. R Nagaraja,
Founder & Managing Director ,
ME, PhD (Power Systems), IISc. Bangalore.
Today, PRDC® is among the largest power system consulting firms of its class in the world. Since inception in 1994, company has been growing steadily. PRDC® has been the dream company for the power system wizards from reputed institutes like Indian Institute of Science and the IITs in the country. Power Systems Engineering is a very challenging and exciting world of experiences. With advancements in power system and computing technologies, it is getting even more exiting and a lot of opportunities to innovate and achieve.
At PRDC® we cater to the power system consulting requirements of major power utility verticals; that is, Power Generation Companies, Power Transmission Companies, Power Distribution Companies and Regulatory Commissions. We do serve the Investors, Developers, bulk power consuming industries such as Oil & gas, Steel, Cement, Aluminum, Sugar, Paper Mills, Textile, Chemical & Fertilizers and process plants having power issues to tackle.
PRDC® is able to develop world-class enterprise solutions having vibrant talents honed with best in class skills and capabilities. We recently developed solutions for one of the largest power networks in the world which is Power Grid Corporation of India Limited (POWERGRID).
The solution covers the length and breadth of India. Any fault occurring in any part of the country is captured, fault analysis is conducted automatically within moments and results are posted. It used to take several days before the implementation of this system called MiAFAS™ – Automated Fault Analysis System.We have several such solutions that are vital to our customers in managing the grid more efficiently driving toward better customer satisfaction and revenue optimization. I invite you to browse through our site to know more about us, our services and products offerings for you.
With Warm Regards,
Dr. R. Nagaraja