MRS. DEBARATI BASU
Mrs. Debarati Basu
Head, Eastern Region
Mrs. Debarati Basu is a Technology and Management Professional in Power Sector with over 29years' of experience, with verifiable contribution towards Reforms, expansion, modernization and automation of Transmission & Distribution System in the country's oldest Power Sector Utility her erstwhile organization. She has worked as a strategic planner with expertise in analyzing existing systems procedures & techno-commercial feasibility of EH, HV and LV T&D system covering analysis.
She has exposure of working in various software applications in Power System like Power System Analysis and Studies, GIS, SCADA, ERP- Oracle (APPS). She is a keen analyst with exceptional team building, relationship management & negotiation Skills. She has proven her abilities in liaising with Government Bodies and currently she heads the execution of the RAPDRP projects across 14 states and is working in several PSS projects in the Eastern Region.
MR. GIRI PRATHIVADI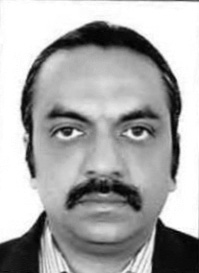 Mr. Giri Prathivadi
Chief Technical Officer, Software
Over 25 years in the technology industry, he has involved in developing large scale enterprise solutions for various industry segments like Telecom, Power Transmission and Distribution Companies, FMCG companies, Educational Institutions, Internet Data Centres and Media & Entertainment Industries and Printing & Personal Systems,. During this period, he has the opportunity to do business in USA, Europe, UK, Brazil, Mexico, UAE, West Africa, India, China, Philippines and Australia.
Co-founded "EAFT Technologies India Pvt Ltd" an Enterprise Mobility Solutions company where he developed technology solutions for various verticals and deployed them around the world. As CTO, he was responsible for defining the product roadmap, technology roadmap and drive sales for the company in the area of Enterprise Mobility Solutions.
His passion is to innovate technology enabled solutions that would bring a positive impact on millions of people. His key focus area has been defining Man-Machine Interfaces which are easy to use and highly economical for low cost markets. His current interests are in the areas of Smart Grid – Smart Connected Homes Solutions (Next Generation Utility Services Management Platforms) and Connected Remote Healthcare.
MRS. VEENA R J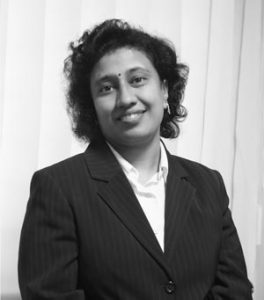 Mrs. Veena R.J
Head, Software Department
Mrs. Veena R.J, with over 18 years of industry experience is one among the top senior members when it comes to technical stream who also heads the development of company's flagship product development team, has completed her Masters in Power Systems Engineering. She serves in the capacity of General Manager, Software and is also a core member of top management group. She is an expert in application design and development with specialization in products for electrical power system domain. Her key strengths includes, project management, software release management, rapid application prototyping, PoCs for pre-sales / production, core algorithm development, user interface design, design and development of complex database, testing and certification for production release, team building and training.
MR. VENKATESH H R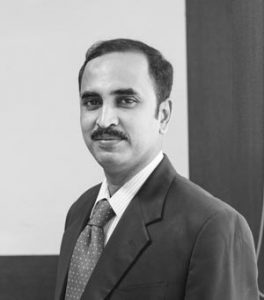 Mr. Venkatesh H R
Head, Business Development
Mr. Venkatesh H.R, heads Business development division of PRDC® as General Manager and is a core member of the top management group of the company. He has experience of over 14 years spread across the key business area of organization – power system consulting, solution design of hardware, software & embedded system solutions sales & marketing, customer relations and payment collection. His Masters in Power System Engineering has added more flavor to his career, apart from his wide knowledge and experience in power consultancy and software.
His career in PRDC® has given him extensive experience with in business development, product, consulting & solution selling, which has won recognition and accolades from customer & the management. He has extensively traveled across the globe for business development and technical discussions. He is supported with a panel of eminent senior consultants & technical goliaths' and leads teams working for diverse clienteles globally. . He is one among the key contributors at PRDC® in winning business and steering the organization to achieve its goal.
MR. SURENDRA KUMAR ROUT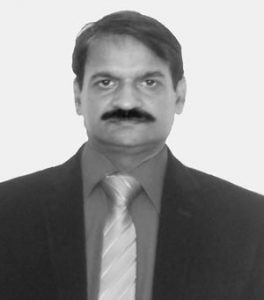 Mr. Surendra Kumar Rout
COO-Bhubaneswar Branch
Mr. Surendra Kumar Rout is Chief Operations Officer, Odisha Branch office having 25 years of rich experience in General, Distribution &Transmission segments. Apart from his Masters in Power Systems & Control, he is a member of IEEEPES, and has couple of other credits like holding the Membership of illuminating Engineering society of North America and a Certified Energy Manager from bureau of Energy efficiency, Government of India. He is expertise in distribution sector, energy audit, SCADA, Project execution & other fields of Power management.
MR. GURUCHARAN DAS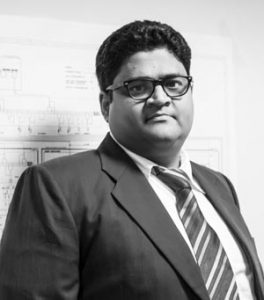 Mr. Gurucharan Das
DGM, Power Systems
T. Guru Charan Das with an Electrical Engineering degree began his career with a role in power plant operation and maintenance. Later he moved to Energy management cell, Business Process reengineering and other plant related projects. In his first 9 years of experience he gained insights into power generation, distribution and utilization in Cement plants, Fertilizer plants, PVC plants, Textile plants, Sugar plants, Distilleries and other chemical processes and industries.
In his 19 years of experience, he has involved in technical, commercial and project management aspects of the Power projects and was responsible for completion from concept to testing and commissioning. His areas of interests are Power Plant engineering, Energy management, Industrial plants and their related issues with Electrical Power Systems' application and operation.
PROF K.PARTHASARATHY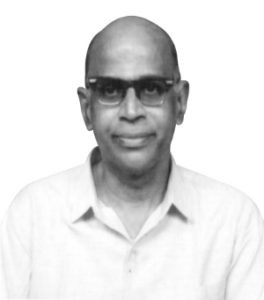 Prof K. Parthasarathy
Dr. K. Parthasarthy obtained M.E.(Power Systems) in 1961 and Ph.D. degree (Protective Relays) in 1967 from Indian Institute of Science Bangalore. His areas of interest are Switchgear and Protection, Power System Dynamics and Control, Computer Aided Protection and Power System Analysis. He held various positions at IISc, Bangalore during 1961 – 1997. He served as Chairman, Department of Electrical Engineering IISc (1987-88).

He was Visiting Fellow at the University of Manchester Institute of Science and Technology, UK (1970-71). He was ABB chair professor (1996-1997). He is fellow of Indian national academy of Engineering. He has Over 200 publications in National & International journals He was Member, R&D Committee, CPRI and served as Vice Chairman, Protection Committee, CBIP, New Delhi. Presently, he holds the position of Chief Technical Advisor at PRDC®.
DR. H. P. KHINCHA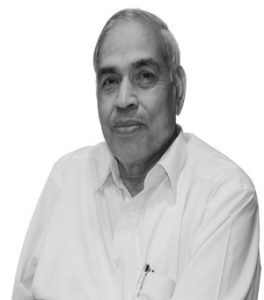 Dr. H. P. Khincha
Dr. H. P. Khincha received his B.E. degree in Electrical Engineering from Bangalore University in 1966. He received M.E. degree in 1968 and Ph.D. degree in 1973 both in Electrical Engineering from the Indian Institute of Science, Bangalore. From 1973 he has been with the Indian Institute of Science as faculty, where he served as a distinguished professor.

He was also the Vice Chancellor of Visvesvaraya Technological University, Belgaum – one of the largest technical universities in India during 2007 – 2010. His research areas of experience Include: Power System Protection, Real Time Protection and Control Applications, Signal Processing Applications in Power Systems, Computer Applications to Power System Problems, Distribution Automation. He has been a guided research to Ph.D/MSc students and also has over 200 international and national publications.
MR. DINESH J KAGATHI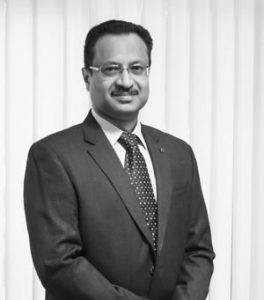 Mr. Dinesh J Kagathi
Head -Renewables


Mr. Dinesh J Kagathi, a Mechanical Engineer with more than 25 years' experience, focuses on renewable energy and clean technologies. Work experience has covered all aspects in the life cycle of renewable energy projects including opportunity identification and feasibility, viability assessment, project development, detailed engineering, project execution management and operations, Worked in the verticals of small hydro, biomass and solar energy, he has an excellent understanding of the technical issues and risk factors associated with each of these technologies. He also raised debt and equity capital for several projects and hence has a good understanding of evolving financial models and presenting the investment opportunities to debt and equity investors. Some of the projects were implemented for village communities, local businesses with significant investments from the electricity consumers. He has worked in developing and promoting clean technology products such as improved cook stoves and biomass gasifiers for households, non-formal business and industries. These opportunities helped in gaining skills related to product development and its sales to communities and businesses.
MR. GANGA PRASAD
Mr. Ganga Prasad
Chief Technical Advisor
has mainly worked in the Software Research & Development both in Government Institutions (C-DAC) and in Industry and has over 37 years of experience. He has also experience in working on hardware development on microprocessor based controlling devices. He has worked in the area of design and development of products in Parallel Processing, Real Time Systems, Fault Tolerant Systems and Computer networks.
He has also worked in developing several innovative ICT technologies and tools for Rural Development. He was instrumental in executing India's first ever e-mail based Computer Networking Course way back in 1996-97, which was later carried as a serial in Computer Express magazine. He has been the Chairman of several Review Committees and participated as a review member in several Project-Review-Steering Groups.
He was the key designer of the first indigenously developed SCADA, which won the Golden Eagle award presented by IETE in the year 2004. He was instrumental in setting up of several groups in C-DAC like Networking, Graphics, Training School, Real Time Systems and ICT for Development.
He has co-authored a book on GUI. He has published over 15 research papers both in national and international conferences. He has guided over 200 B.Tech and 30 M.Tech students for their thesis work.
His current interests are Internet of Things & Cloud computing, Big Data Analytics, Health Informatics, Cyber Security and SCADA for Smart Energy Grid.
He is a Senior Member of several institutions like IEEE, ACCS, IETE (Fellow) & CSI. Past President, Secretary of Advanced Computing and Communications Society (ACCS). He is also Vice-Chairman IETE Bangalore Centre. He was the senior Scientist G and Director at C-DAC Bangalore. Prior to this he was Vice President of Encore Software Limited. He has a Master's Degree in Electronics from National Institute Technology, Suratkal.